STOTT PILATES® Courses and Workshops
Become a Merrithew® certified STOTT PILATES Instructor and inspire others through fitness.
Get qualified and start earning
Fully accredited
Our courses are internationally-recognised, Ofqual regulated, Ofsted monitored and endorsed by CIMSPA, and their legitimacy will never be questioned.
Exceptional tutors
Our tutors are the best in the industry. They are highly qualified, experienced, passionate and loved by our students. 82% have said they are "exceptional".
Flexible payments
We have a number of payment options including low deposits and 0% finance.
Employers love our graduates
Employers are actively seeking our graduates because they know students leave us with the skills and confidence they actually need to do the job.
Become a world-class Pilates Instructor.
Explore a new, innovative way of approaching body movement and enter into a niche market with a broad set of clients. Our STOTT PILATES courses have all been developed by Merrithew to ensure that you have the best skills, knowledge and experience to teach Pilates.
Learn in our award-winning training centre in Central London or from the comfort of your own home as you open up to a new, innovative way of approaching body movement, entering into a niche market with a broad set of clients.
Courses to

start

your Pilates career
You're interested in taking the scientific route into fitness, that's why you're looking into becoming a STOTT PILATES Instructor. STOTT PILATES sequences and movements are not just highly thought out, they are based on the latest scientific research. With these courses you will be opened up to a new, innovative way of approaching body movement, entering into a niche market with a broad set of clients.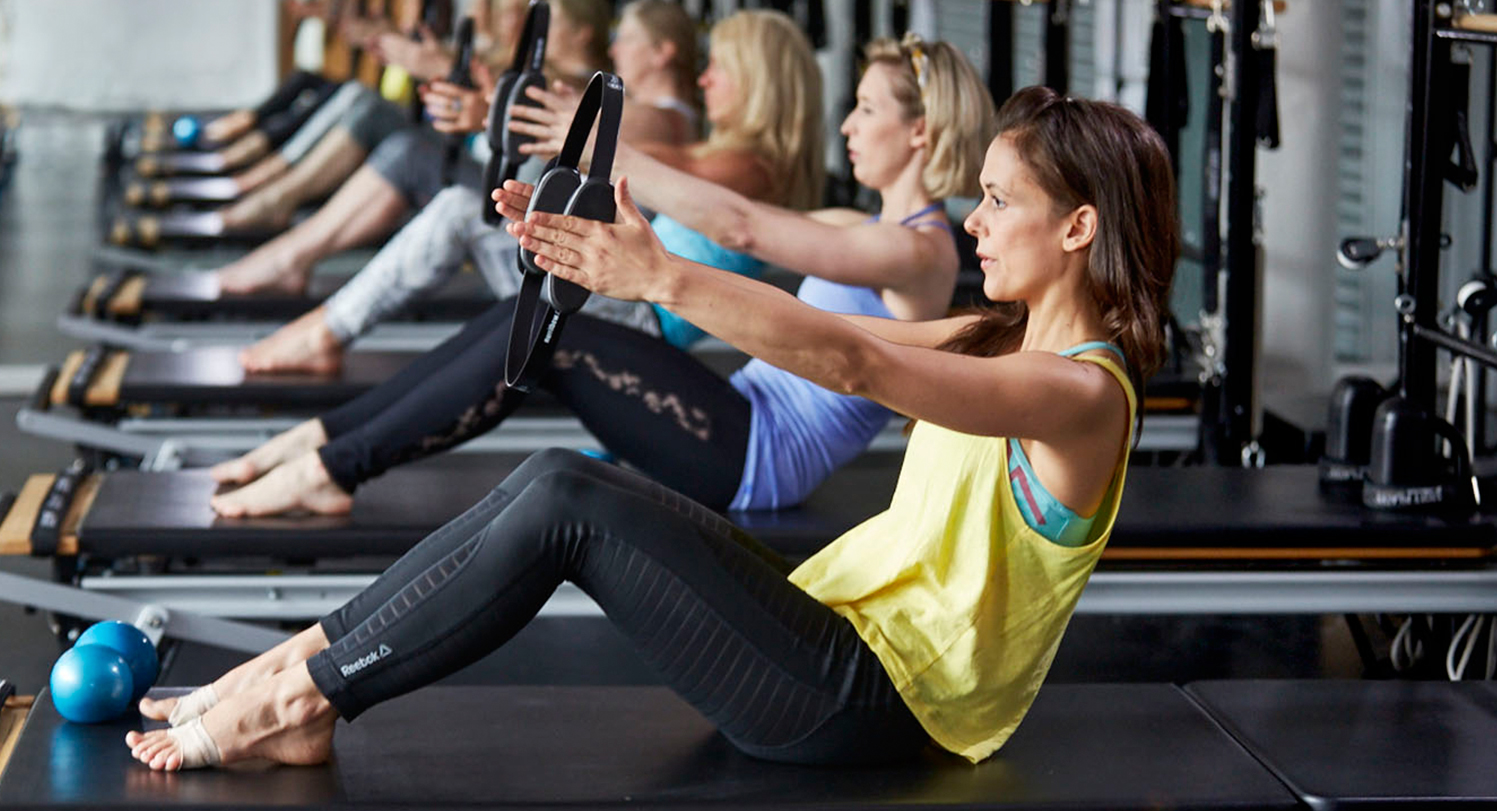 STOTT PILATES® Intensive Mat-Plus™
This course will provide you with the skills to design and teach essential and intermediate level matwork classes with small equipment. STOTT PILATES helps to develop optimal strength, flexibility, endurance and posture, without building bulk or stressing joints. This makes it the perfect complement to cardiovascular exercise, athletic training or rehabilitation.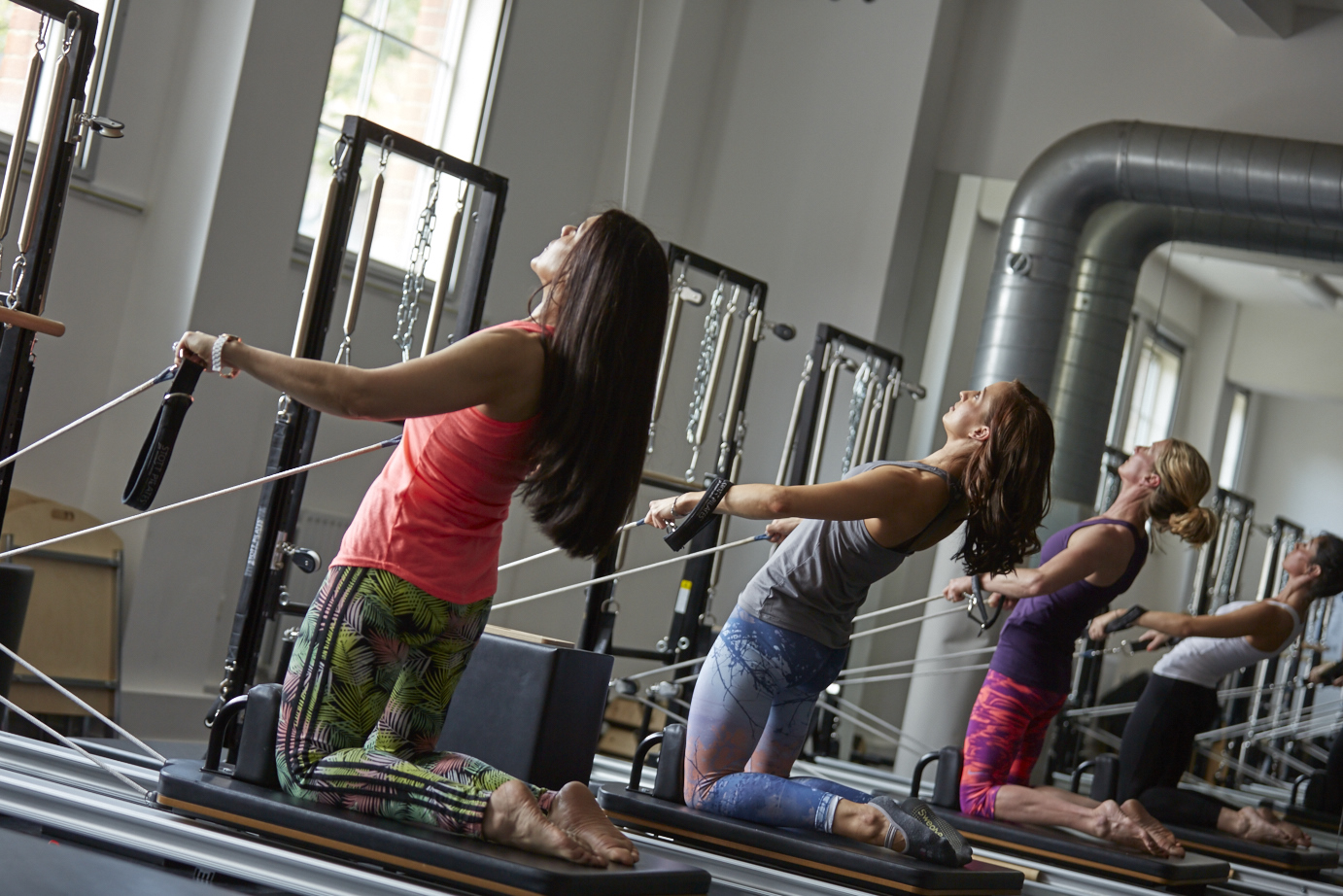 STOTT PILATES® Intensive Reformer
This course will prepare you to teach a broad range of exercises, variations and modifications performed on the Reformer, and how to combine Mat and Reformer based workouts for increased variety and intensity.
Intermediate and advanced courses
STOTT PILATES is a competitive market that is positioned around intelligent exercise. To stay current, the Merrithew™ team have created a wide variety of courses for you to enhance your portfolio. With these courses, you will be introduced to new and exciting forms of mindful exercise, designed by the leaders of mindful movement. Learn how to work with all levels, ages and abilities.
CORE™, ZEN•GA® and Total Barre® courses
STOTT PILATES®

workshops
Once you are a qualified STOTT PILATES® instructor, you can choose from a range of workshops that run throughout the year, allowing you to broaden your repertoire and increase your earning potential. They also allow you to accrue Continuing Education Credits to maintain your STOTT PILATES certification.
Pay upfront
Pay the full amount for your course upfront in one lump sum.
0% Finance
Spread the cost with a deposit and an interest-free monthly direct debit.
How to book?
Simple, just speak to one of our course advisors.
Frequently Asked Questions
How do I choose the best course for me?
What are Merrithew® CECs and why are they important?
How many Merrithew® CECs do I need each year to maintain my certification?
How do I know you're the best training provider for my course?
What courses in which order do you recommend for full STOTT PILATES certification?
Ready to know more about a career in fitness?