Exercise to Music
Become a qualified Group ETM Instructor and inspire fitness through music.
Accreditation

10 points
Hours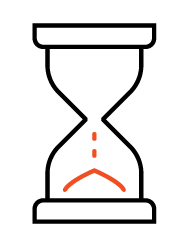 185
Qualifications
YMCA Awards Level 2 Certificate in Group Exercise Instructing; Exercise to Music (Freestyle)
About this Exercise to Music course
Want to turn your love of music, movement, and fitness into an exciting career? Become a qualified Group Exercise to Music Instructor. Studies show music can help improve exercise by elevating your mood and reducing the physical feelings of fatigue, while group sessions can boost motivation and class attendance. By mixing the two, you will be able to offer classes that unite people, create a community, and keep people exercising for a lifetime.
For over 35 years, since the first Exercise to Music course was created at YMCAfit in 1984, our Exercise to Music course has provided the best foundations for all forms of group exercise. This Level 2 Certificate in Group Exercise to Music course has been developed to provide you will all the latest knowledge and skills that will help you start your career.
During the course, you'll learn everything from the theory behind how the body works to the practical steps needed to construct an unforgettable Group Exercise to Music class.
Our tutors are passionate about what they do. They're ready to support you every step of the way. With their guidance, you'll prepare for your career: how to get into the industry and how to progress.
Flexible learning formats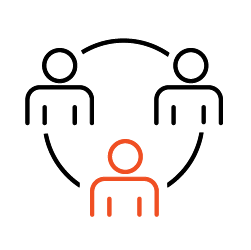 Face-to-face
7 days of face-to-face tuition.
1 day of practical assessment.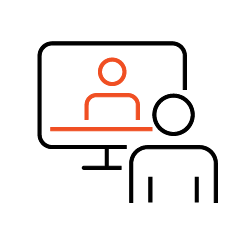 Blended
5 days of face-to-face tuition.
1 days of practical assessment.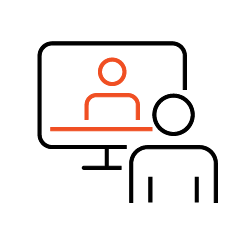 Online
5 days of live tutor-led classes.
Practical assessment through a pre-recorded video submission.
Online theory assessments.
Theory modules
Anatomy and Physiology (Level 2).
Group exercise to Music Planning, Preparation, and Delivery.
Providing a Positive Customer Experience.
Lifestyle Management and Health Awareness.
Practical modules
Level 2 Group Exercise to Music Delivery and Professional Instruction.
Develop your knowledge to provide a positive customer experience
Learn how to instruct effective group exercise sessions in a studio environment.
Choreography methods to be able to confidently design your own choreography as well as an introduction to pre-choreographed sessions.
Develop and plan exercise to music sessions for a wide range of customers (including 13-18-year-olds and older adults).
How to work with the beat, phrase and rhythm of various music styles.
Learn how to maintain health, safety and customer welfare.
Develop your communication skills
Learn how to communicate with customers effectively and motivate them to follow their programmes.
Learn how to promote wellness and exercise to a wide range of clients.
To confidently plan, teach, deliver and evaluate a Group Exercise to Music session.
Learn how to motivate, communicate and engage positively.
Develop your knowledge of the body with anatomy and physiology modules
Understand the heart and circulatory, respiratory and digestive system.
Understand the nervous and energy systems and their relation to exercise.
Understand the major bones, muscles and muscle actions of the body
Skills
Learn the skills to go out and teach an excellent Group Exercise to Music session.
Take part in inspiring practical workshops and engaging theory throughout the course.
Develop your musicality – learn to work to the beat, phrase, and rhythm of a variety of music styles.
Focus on finding your style as well as optimising technique. Learn to manage and motivate a class (and understand group dynamics).
Career progression
Qualify to work in any gym across the UK.
Broaden your client base and help boost your earnings.
Learn the skills and knowledge to build a longstanding career.
Start your fitness career, with the ability to progress onto popular courses or specilisms.
Support
Taught by experienced and industry-qualified tutors who will provide guidance and support throughout the course.
Access online eLearning.
Unparalleled support online, over the phone and in person.
Multiple choice theory papers
Knowledge question worksheets
YMCA Awards Level 2 Certificate in Group Exercise Instructing; Exercise to Music (Freestyle)
You must be over 16 years of age
You must have experience participating in a variety of group exercise to music classes (aerobics, body conditioning, dance-style aerobics or combat).
Pay upfront
Pay the full amount for your course upfront in one lump sum.
0% Finance
Spread the cost with a deposit and an interest-free monthly direct debit.
Early Bird
Get 10% off when you pay in full 2 months before the start date.
How to book?
Simple, just speak to one of our course advisors.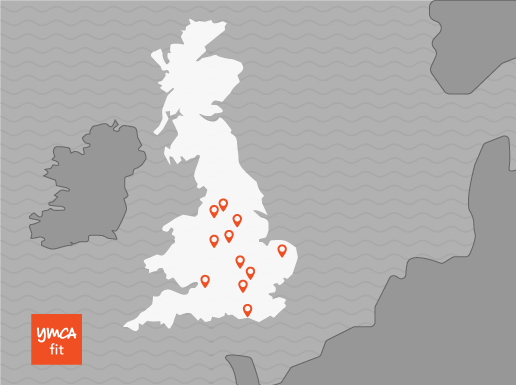 Course Locations
We deliver our face-to-face courses from state-of-the-art venues across England. This course is currently running from:
To find the best date and location for you, speak to one of our experienced course advisors.
Speak to a Course Advisor
Our course advisors are on hand to answer any of your questions. Simply fill out this form and we will contact you in the next 48 hours.