STOTT PILATES® Injuries & Special Populations
Discover the difference you'll make in people's lives as you learn how to deliver adapted fitness programmes designed for different health conditions with the STOTT PILATES Injuries and Special Populations course.
Course Type: CPD
Accreditation

2.4 CECs
About this course
The STOTT PILATES® Injuries & Special Populations (ISP) course equips you with the skills required to address a broad range of physical challenges among your clients. It is important to note that this course will NOT prepare students to diagnose or treat any specific injuries or conditions or prescribe exercises for these populations without consultation with an appropriate health practitioner (i.e. Physical Therapist, Physiotherapist or similarly recognized health care professional).
Online digital video resources, developed and provided by Merrithew™, will be purchased by the student directly from Merrithew™. This resource is not included in the course fee.
Develop approaches to rehabilitating an injured musculoskeletal system.
Understand Anatomy and biomechanics, dysfunctions and pathologies, and exercise modifications in the: lumbo-pelvic, cervical, upper quadrant, shoulder, elbow, wrist, hip, knee, ankle and foot regions.
Understand pregnancy, fibromyalgia and other special conditions plus workout design
Develop appropriate modification of Matwork, Reformer, Cadillac, Stability Chair and Barrel exercises.
Course details
This class is taught in our reformer studio at YMCA KX in London over 4 days.
Skills
Gain new exercises and knowledge to help your clients meet their fitness goals.
Career progressions
Gain the potential to earn more and increase your employability.
Broaden your client base and help boost your earnings.
Learn the skills and knowledge to build a longstanding career.
Support
Taught by experienced and industry-qualified tutors who will provide guidance and support throughout the course.
Access online eLearning.
Unparalleled support online, over the phone and in person.
You must be over 16 years old.
You must have completed at least one of the following: STOTT PILATES Intensive Mat-Plus™, STOTT PILATES Intensive Reformer, or STOTT PILATES Comprehensive Matwork & Reformer.
How to book?
Simple, just speak to one of our course advisors.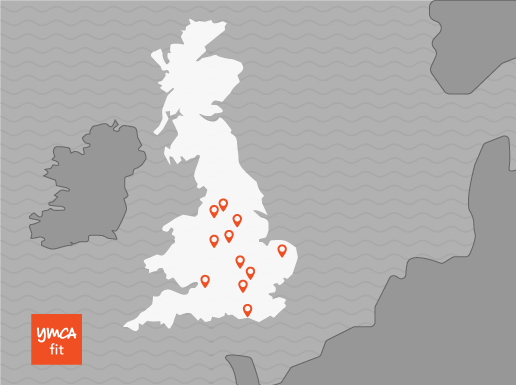 Course Locations
We deliver our face-to-face courses from state-of-the-art venues across England. This course is currently running from:
To find the best date and location for you, speak to one of our experienced course advisors.
Speak to a Course Advisor
Our course advisors are on hand to answer any of your questions. Simply fill out this form and we will contact you in the next 48 hours.