CORE™ Instructor Foundation Course Level 1
Become a certified CORE Instructor and discover how you can help athletes achieve optimal strength and performance with the CORE Instructor Foundation Course.
Course Type: CPD
Accreditation

0.7 CECs
About this Core Instructor Foundation course
The CORE Instructor Foundation Course Level 1 introduces important concepts of athletic conditioning and performance training, with an emphasis on foundational principles. You will be taught about alignment, biomechanics for major joints and how to train the three classifications of muscles to help an athlete reach their optimal performance. You will also be taken through resistance training methods, plyometric training, balance training and speed and agility training. Discover how CORE principles can help athletes achieve optimal strength and performance. Performance training concepts such as periodisation are also introduced.
You will leave this course with two new interval training workouts, one based on muscular endurance and one focusing on high-intensity training.
Understand the theory behind the CORE principles.
Effectively apply CORE principles to a workout for clients at any level.
Teach a pre-programmed CORE Circuit class in a group format.
Cue, correct and modify effectively for all different types of clients.
Perform exercises found in traditional fitness training.
Skills
Learn all the skills to work as a CORE Instructor.
Learn two workouts; a 45-minute Muscular Endurance Interval Training Workout and a 45-minute Interval Training Workout focusing on Strength, Power and Balance.
Career progressions
Gain the potential to earn more and increase your employability.
Broaden your client base and help boost your earnings.
Learn the skills and knowledge to build a longstanding career.
Support
Taught by experienced and industry-qualified tutors who will provide guidance and support throughout the course.
Access online eLearning.
Unparalleled support online, over the phone and in person.
Upcoming Dates
Register your interest, and we will contact you when this course becomes available.
How to book?
Simple, just speak to one of our course advisors.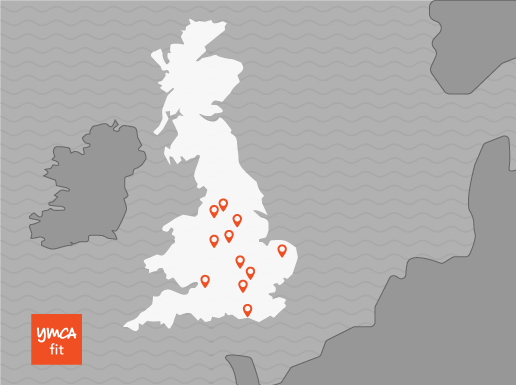 Course Locations
We deliver our face-to-face courses from state-of-the-art venues across England. This course is currently running from:
To find the best date and location for you, speak to one of our experienced course advisors.
Speak to a Course Advisor
Our course advisors are on hand to answer any of your questions. Simply fill out this form and we will contact you in the next 48 hours.