ZEN•GA® Instructor Foundation Course Mat Level 1
Discover a career as a ZEN•GA Instructor and explore a class that combines elements of yoga, Pilates, dance and toning exercises on this ZEN•GA® Instructor Foundation Course.
Course Type: CPD
Accreditation

0.7 CECs
About this ZEN•GA Course
The ZEN•GA™ Mat Course will help you explore the foundational principles of ZEN•GA, which are breath, support, yield, and flow. ZEN•GA movement patterns are based on the latest research in neuromyofascial training and in this course, you will learn how to apply this research to programmes for anyone at any level. The research of the fascial system will enhance your understanding of movement and inform the programming of your ZEN•GA classes.
Explain the origins of ZEN•GA and be able to define what it is.
Summarise the ZEN•GA principles – breath, support, yield, flow – and explain how they are incorporated into movement.
Teach a ZEN•GA Foundation class to clients of any level.
Effectively teach ZEN•GA programming to clients of any level.
Understand foundational movement patterns and the fascial system through movement.
Understand programming ideas that bring the principles to application.
Exercises on the Mat that explore the Myofascial Meridians.
Skills
Learn all the skills to work as a ZEN•GA Instructor Instructor.
Utilise experiential exercises on the Mat to reinforce these principles.
Career progressions
Gain the potential to earn more and increase your employability.
Broaden your client base and help boost your earnings.
Learn the skills and knowledge to build a longstanding career.
Support
Taught by experienced and industry-qualified tutors who will provide guidance and support throughout the course.
Access online eLearning.
Unparalleled support online, over the phone and in person.
How to book?
Simple, just speak to one of our course advisors.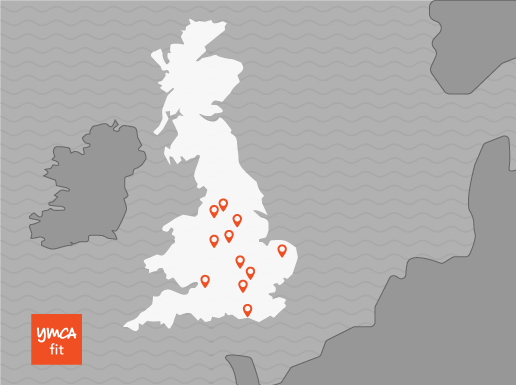 Course Locations
We deliver our face-to-face courses from state-of-the-art venues across England. This course is currently running from:
To find the best date and location for you, speak to one of our experienced course advisors.
Speak to a Course Advisor
Our course advisors are on hand to answer any of your questions. Simply fill out this form and we will contact you in the next 48 hours.