Advanced Diploma in Personal Training
This full-time intensive Advanced Diploma in Personal Training course blends practical and theory to provide you with the best start in your career as a personal trainer.
About our best Personal Training course
The Advanced Diploma in Personal Training will provide you with the skills you need to make a difference in people's lives.
Our personal trainer courses are all delivered with face-to-face training to give you the practical experience of communicating, assessing, and motivating your clients. We believe that training you in a gym and studio environment, with tutors and peers, will give you the right skills and experience to start your PT career.
The Advanced Diploma in Personal Training course will give you the foundation knowledge and practical experience that inspires confidence in your clients and employers. You will also gain knowledge and skills to be able to offer a wide range of sessions and classes.
You'll leave this course having received the guidance and support to train clients and create advanced fitness plans over a number of practical sessions.
Our course has been developed to meet the latest industry standards and is designed to be the best Level 3 Personal Trainer course on the market. It's CIMSPA accredited and internationally recognised.
Flexible learning formats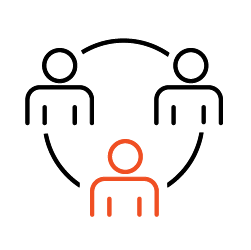 Face-to-face
19 days of face-to-face tuition.
2 days of practical assessment.
3 days of CPD courses: Emergency First Aid at Work, Padwork and Kettlebells Pro.
Developed to be the best Personal Trainer course on the market.
Theory modules
Anatomy and Physiology (Level 2)
Gym Based Planning, Preparation, and Delivery
Providing a Positive Customer Experience
Lifestyle Management and Health Awareness
Applied Anatomy (Level 3)
Nutrition to Support Physical Activity
Promoting Wellness Through Client Motivation
Bespoke Exercise Programme Design
Customed exercise Programme Instruction
Communication Techniques
Business Acumen for a Successful Personal Training Practice
Practical modules
Gym Instructing
Level 3 Personal Training
HIIT
Level 3 Emergency First Aid at Work
Padwork
Kettlebells Pro
Develop your gym knowledge to provide a positive customer experience
Discover how to instruct effective exercise sessions in the gym in a safe environment
Learn how to deliver basic health assessment techniques such as blood pressure and BMI tests
Develop and plan gym programmes to a wide range of customers (including 13-18 year olds and older adults)
Learn how to maintain health, safety and customer welfare
Develop your skills to help clients achieve their goals
Learn how to customise and provide tailored gym and exercise programmes
Deliver one-to-one consultations and small group inductions to support clients in achieving their goals
Gain the skills needed to train a wide variety of individuals (including those with medical conditions which effect their lifestyle and wellbeing)
Gain an understanding of the role digital technology can play in supporting your clients programmes
Use your nutritional knowledge to support your client's physical activity and help them achieve their personal goal
Carry out detailed postural analysis with clients to help you to write corrective programmes to increase their function
Develop your business skills and client base
Learn how to promote, market and sell your PT service
Understand how digital and social platforms can be used to grow your client base
Develop your communication skills
Learn how to communicate with clients effectively to promote wellness and exercise
Understand how rapport and soft skills can be used to motivate and change your clients behaviour
Be more versatile and employable
Plan effective sessions for small groups and individuals in Padwork, Kettlebells and High Intensity Interval Training (HIIT)
Develop challenging and effective sessions for individuals and small groups, targeting posture, core stability and flexibility
Add diversity to your offering as a personal trainer with a range of skills incorporating high intensity interval training sessions as well as the use of padwork and kettlebells equipment
Use your skills to assess, diagnose and treat casualties before the arrival of medically trained staff
Skills
Gain the tools to develop and plan gym programmes for a wide range of customers.
Learn how to deliver basic health assessment techniques such as blood pressure and BMI tests.
Discover the tools and knowledge to develop and market a successful PT business.
Develop the skills to train clients and small groups including Padwork, Kettlebells and High Intensity Interval Training (HIIT) sessions.
Learn the skills needed to deliver one-to-one consultations and group inductions.
Be confident in your role as a personal trainer with the skills and knowledge of a first aider.
Career progression
You'll be qualified to work in any gym across the UK.
Broaden your client base and help boost your earnings.
Learn the skills and knowledge to build a longstanding career.
Support
You'll be taught by the best tutors in the industry, who will provide guidance and support throughout the course.
Access online eLearning.
Unparalleled support online, over the phone and in person.
Practical assessments on each module
Multiple choice theory papers
YMCA Awards Level 3 Diploma in Gym Instructing and Personal Training (practitioner)
YMCA Awards Level 3 Emergency First Aid at Work
YMCAfit Advanced Personal Training
YMCA Awards Padwork for Personal Trainer
You must be over 16 years of age
You must have experience using cardiovascular equipment as well as fixed and free weights within a gym environment.
Join us for a free Open Evening and find out more about:
What you'll learn on the course
Training dates and locations
Different training routes and formats available
How we'll support and guide you during your course
Career prospects after your course
Pay upfront
Pay the full amount for your course upfront in one lump sum.
0% Finance
Spread the cost with a deposit and an interest-free monthly direct debit.
Early Bird
Get 10% off when you pay in full 2 months before the start date.
Get a loan
Fund your course with a government-backed Advanced Learner Loan.
How to book?
Simple, just speak to one of our course advisors.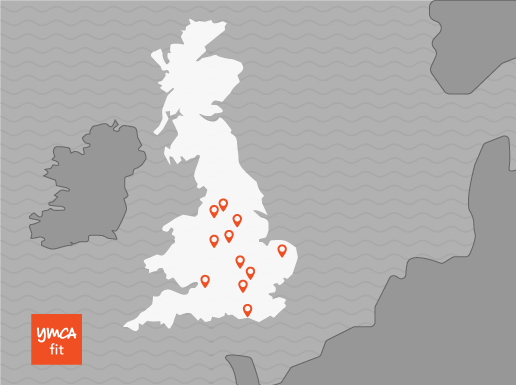 Course Locations
We deliver our face-to-face courses from state-of-the-art venues across England. This course is currently running from:
To find the best date and location for you, speak to one of our experienced course advisors.
Speak to a Course Advisor
Our course advisors are on hand to answer any of your questions. Simply fill out this form and we will contact you in the next 48 hours.