Get Certified in STOTT PILATES®
Turn your pilates passion into a thriving business
Inspired by Courtney to join the Pilates community and become a fully-qualified STOTT PILATES® instructor?
Get STOTT PILATES® qualified
Mat and Reformer qualifications
Award-winning training facilities
Benefit from a mix of face-to-face and online classes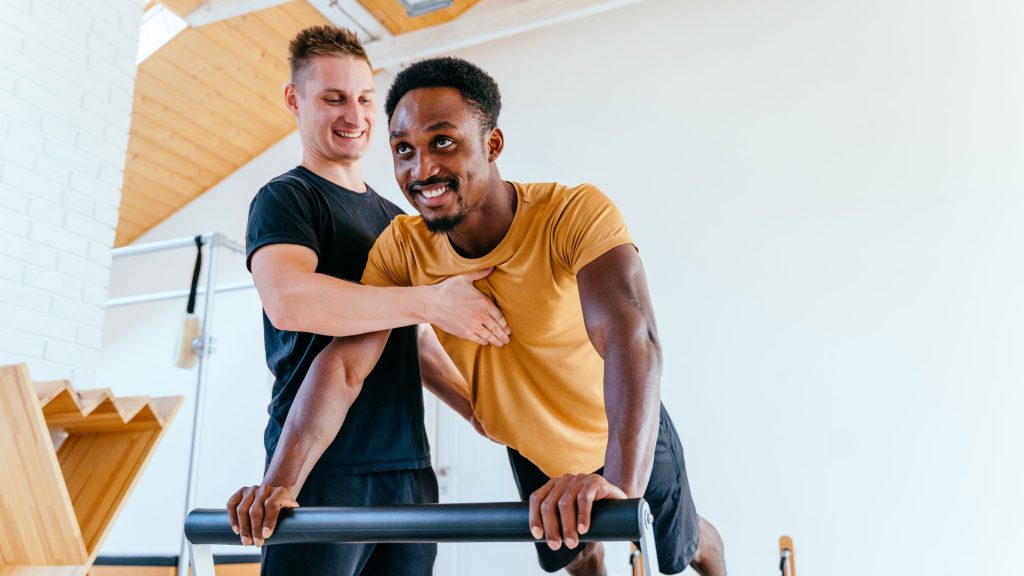 Whether you want to start a new pilates business, run part-time studio classes or boost existing health and fitness skills, the YMCAfit STOTT PILATES® qualification is an investment in yourself.
Master the elite signature STOTT philosophy and essential pilates fundamentals.
Learn a range of core business skills to build a rewarding, flexible career teaching pilates when and where suits you.
Take advantage of flexible payment options, low deposits, 0% finance and government-backed Advanced Learner Loans to get started.
Request a call back from a knowledgeable YMCAfit course tutor equipped to handle any questions you have about getting started.
Request a call back from a STOTT PILATES® course expert