Build a flexible world: Teach Yoga anywhere, anytime
Become a qualified Yoga instructor in as little as 8 weeks
Turn your passion for Yoga into a rewarding full- or a part-time career
Become a qualified Yoga instructor
Gain the Yoga industry's most recognised qualification.
All courses are CIMSPA recognised, Ofqual regulated and Ofsted monitored.
Study online or in person to qualify in as little as 8 weeks.
Build a Yoga business
Our in-depth Yoga Instructor courses provide you with the skills, knowledge and know-how to build a fulfilling Yoga business to suit your lifestyle. As soon as you complete your course, you'll be ready to start teaching classes in a yoga studio or even launch your own yoga business.
Learn from the experts
All our Yoga courses are delivered, monitored and assessed by Yoga experts with real-life experience building and delivering diverse and engaging classes with both restorative and energising themes.
Get started straight away
You don't need to have any previous qualifications or teaching experience before starting the course. You just need to be at least 16 years old, and it's recommended that you've practised yoga for at least two years.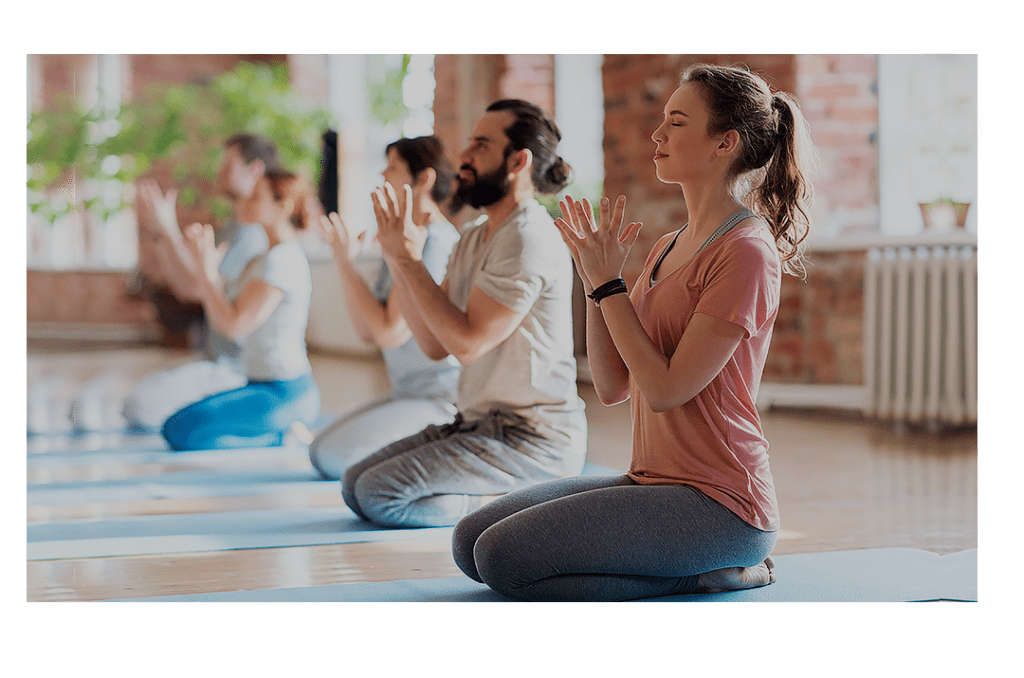 You know wellness is a lifestyle as well as a hobby.
And it's never been easier to bolster your existing health and fitness skills and choose a method of Yoga instruction that fits well with your lifestyle, whether that's full-time, part-time, or online.
The YMCAfit Yoga instructor qualification offers:
The flexibility to study and teach through the Yoga industry's most recognised qualification
The option to study face-to-face or online with experienced tutors
Flexible payment options, low deposits, 0% finance and government-backed Advanced Learner Loans to suit your lifestyle
It's time to turn your passion for Yoga into a rewarding full- or part-time career and help others achieve healthier and more holistic lives.
Request a call back from a knowledgeable YMCAfit course tutor equipped to handle any questions you have about getting started.
Request a call back from a Yoga course expert